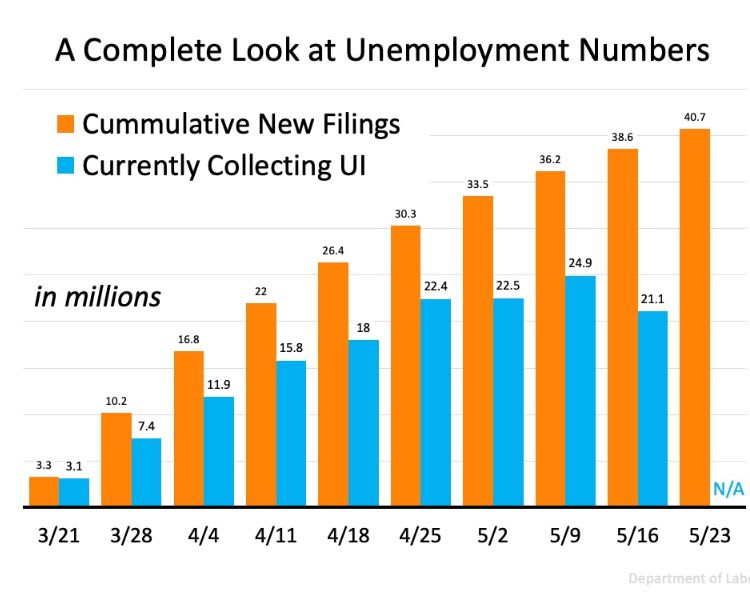 2. Of those still unemployed, most are temporary layoffs


Last month's unemployment report showed that 90% of those unemployed believe their status is temporary. Friday's report will probably show a decline in that percentage as the original number was somewhat optimistic. However, a recent
survey
by the
Federal Reserve Bank
showed that
employers
believe over 75% of job losses are temporary layoffs and furloughs. This means 3 out of 4 people should be returning to work as the economy continues to recover.
3. Those on unemployment are receiving assistance


According to a recent
study
from the
Becker Friedman Institute for Economics
at the
University
of Chicago
, 68% of those who are eligible for unemployment insurance receive benefits that exceed lost earnings, with 20% receiving benefits at least twice as large as their lost earnings.
Bottom Line
Tomorrow's report will be difficult to digest. However, as the nation continues to reopen, many of those families who are impacted will be able to return to work.